I found this linky
here
!
Be sure to link the POST and not just your whole blog!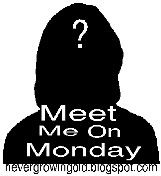 Questions:
1. What kind of computer do you blog on? Desktop PC's only. Never tried a Mac and I hate laptops.
2. Do you wear perfume? If so, what kind? I am very allergic to most scents. But if I am really dressing up I will usually wear something vanilla or musk based.
3. What do you do for a living? Office manager for a primary physician.
4. Do you have any pets? If so, what are they? We have two ball pythons. My babies.
5. Are you going anywhere for Summer vacation? If so, where? Tennessee, my hubs family lives there.
Time to link up and meet!!
This is a blog hop so if you want to put the
linky
on your post just click the "Get the Code" at the bottom of the linky.